Already received a price for your Mini? Want to retrieve it?
Selling your Mini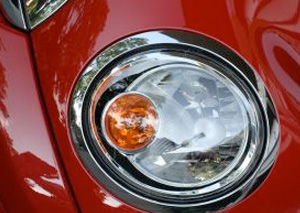 The Mini – officially labelled as MINI – is an economy car. It appears in films and is a favourite among many celebrities. Take Mr Bean, a British TV series, for example. The eponymous character drives an orange 1969 Morris Mini MK II in the pilot episode and a yellow and black 1977 Mini MK IV throughout the series.
Then there's The Italian Job whose 2003 remake seemed to be an advert for BMW Mini Coopers. According to the director, "The Mini Coopers are an integral part of the heist, they're nimble and they're part of the cast." Don't forget that lots of well-known personalities drive a Mini. Among them are Paul McCartney, Steve McQueen, George Harrison and Enzo Ferrari. And then, there's Twiggy, who owns a Mini and used to be the spokesperson during the Mark VII years.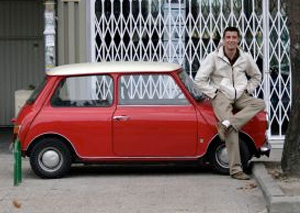 Without a doubt, this car make is very popular. In fact, the original model used to be a British icon in the 60s. Still, you might have pondered on the question, "Should I sell my Mini?" As much as you'd like to hold on to your precious car, you need instant cash. If that's the case, we can help sell it with the aim to maximise its value knowing how much it means to you and to other owners throughout its lifetime.
The Space Saver and Iconic Mini
It might be small, but it's designed to be economic – inexpensive purchase price and low-cost operation. It has a space-saving, transverse engine layout that allows owners to use 80% of the floorpan for luggage and passengers. The design is proven to be so efficient that it has influenced other car manufacturers to recreate it.
The Mini has been voted the second most influential Car of the Century (COTC) – an international award overseen by the Global Automotive Elections Foundation – in 1999. Out of 700 cars, it ranked second behind the Ford Model T and ahead of the Citroen DS, Volkswagen Beetle, and Porsche 911. It's also been regarded as the British equivalent of the Italian Fiat 500 or the German Volkswagen Beetle.
Sir Alec Issigonis – a Greek car designer with British passport – designed the 2-door car for British Motor Corporation (BMC) as XC/9003 (wherein XC means experimental car), a small town car. At the end of 1956 he was ordered to bring the design to production. In 1957 the company ran prototypes and the original was affectionately called "The Orange Box" because of the colour. In the middle of the year, it was assigned an official project number for mass production. And in August 1959, it was launched as the Austin Seven and Morris Mini Minor.
Project ADO15 (Amalgamated Drawing Office project number 15) came about due to the fuel shortage resulting from the Suez Crisis in 1956. On top of this, the market for German small and economical cars flourished, while the sales of big cars went down. BMC's head, Leonard Lord, reportedly hated the former that he intended to remove them from the streets. So, he pushed for the design and production of 'proper miniature cars' with the following requirements:
Total measurement of 10x4x4 feet
Span of 6 feet for the passenger accommodation
An existing engine
John Cooper – Sir Alec Issigonis's friend and Cooper Car Company owner – saw the Mini's potential as a performance car. While Issigonis was hesitant about the concept, he eventually collaborated after Cooper appealed to BMC. In 1961, the Morris Mini Cooper and Austin Mini Cooper made their first appearance.
The "S" was a more powerful model developed together with the other versions but released in 1963. There were also two Cooper "S" models produced for circuit racing – 970 cc (59 cu in) and 1,275 cc (77.8 cu in) – and for public use. However, the former wasn't well received and it only had 963 units after production was stopped in 1965. The latter, on the other hand, was produced until 1971.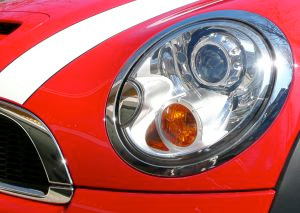 John Love, a Rhodesian racing driver, was the first non-British Mini Cooper driver to come in first in the British Saloon Car Championship in 1962. The Cooper "S" made it to the rally scene and was successful, with 3-time championships in the Monte Carlo Rally from 1964 to 1967. Minis placed 1st, 2nd and 3rd in 1966, but were pulled out as winners after a controversial disqualification from the judges. Still, BMC benefited from the widespread publicity.
The Cooper design gained licensing in Italy – the Innocenti Mini Cooper 1300 – in 1971 and then in Spain – the Authi Mini Cooper 1300 – in 1973. During this time, Mini Coopers were no longer produced in the UK.
A new Cooper model, the Rover Special Products (RSP), was launched again between 1990 and 1991. But it had somewhat lower performance than the 60s model. Still, it gained popularity, resulting to full production of new Cooper-marked Minis in late 1991. The next year, Coopers were integrated with a fuel-injected 1,275 cc engine. In 1997, the improvements included safety features, a front-mounted radiator and a multi-point fuel injected engine.
Brief Timeline of the Mini
| | | | | | | | | | |
| --- | --- | --- | --- | --- | --- | --- | --- | --- | --- |
| 1959 – 1961 | 1959 – 1967 | 1960 – 1961 | 1960 – 1967 | 1960 – 1969 | 1961 | 1961 – 1967 | 1962 – 1967 | 1963 – 1964 | 1964 – 1967 |
| Austin Seven with 848cc engine | Morris Mini-Minor with 848cc engine | Austin Seven Countryman and Van with 848cc engine | Morris Mini-Traveller Mark I with 848cc engine | Morris Minivan, as well as Morris Mini Pick-up and Austin Mini Pick-up, with 848cc engine and 998cc engine from 1967 to 1969; had an 850cc engine but discontinued in the late 80s | Austin Se7en Pick-Up with 848cc engine | Morris and Austin Mini-Cooper, as well as Austin Se7en Cooper, with 997cc engine and front disc brakes and a close ratio gearbox. | Austin Mini Countryman Mark I with 848cc engine and metal body in 1962 | Morris and Austin Mini-Cooper 'S' with 1,071cc engine and 120mph central speedometer | Morris and Austin Mini-Cooper 'S' Mark I with 1275cc engine and 130mph central speedometer, hydrolastic suspension in 1964 and twin fuel tanks in 1966 |
| | | | | | | | | | |
| --- | --- | --- | --- | --- | --- | --- | --- | --- | --- |
| 1964 – 1968 | 1967 – 1969 | 1967 – 1969  | 1967 – 1970 | 1969 – 1979 | 1969 – 1980 | 1969 – 1982 | 1970 – 1971 | 1976 | 1979 |
| Morris and Austin Mini Moke with 848cc engine for light off-road driving. | Austin and Morris Mini Mark II with 848cc engine for basic models and 998cc engine for super deluxe models; has improved front grille design, rectangular rear lights and larger rear window | Morris Mini-Traveller Mark II and Austin Mini Countryman Mark II with 998cc engine | Morris and Austin Mini-Cooper 'S' Mark II with 1275cc engine, twin fuel tanks | Mini 850 with Mark III body shell, 848cc engine, wind-up windows and internal hinges | Mini 1275 GT with 1275cc engine, front disc brakes, close ratio gearbox and rev counter | Mini 1000 with 998cc engine, high-quality interiors, reclining seats and inertia seatbelts; named Mini 1000 Super in 1979 and then Mini 1000HL in 1980 | Mini Cooper 'S' Mark III with 1275cc engine, hydrolastic suspension, internal door hinges and wind-up windows | Mini Limited Edition 1000 with 998cc engine, reclining seats, face-level ventilation, and white/green, gold body stripe | Mini 1100 Special with 1098cc engine, special alloy wheels |
| | | | | | | | | |
| --- | --- | --- | --- | --- | --- | --- | --- | --- |
| 1979 – 1980 | 1980 – 1992 | 1982 – 1992 | 1991 – 1996 | 1994 – 1996 | 1995 | 1996 | 1996 – 2000 | 2000 |
| Mini 850 Super De Luxe and Mini 850 City with 848cc engine, striped fabric seats (for the former) and cloth upholstery (for the latter) | Mini City with 998cc engine; has 2 new models in 1982 – 1000HL Saloon and Mini City E | Mini Mayfair with 998cc engine and 1275cc engine after May 1992. Mini Italian Job with 1275cc engine, Minilite-style wheels and twin-spot lamps; designed after the Minis used in 'The Italian Job' (1969) | Mini Cabriolet with 1275cc engine and similar specs as Mini Cooper 1.3i, soft-top and spoke alloy wheels | Cooper Grand Prix with 1275cc engine; designed by John Cooper Garages | Cooper S with 1275cc engine; the improved model of the Rover Cooper | Mini Cooper 35 with 1275cc engine; produced 200 units to celebrate the 35th anniversary of Mini Cooper | Mini MPI with 1275cc multi-point fuel injected engine | Red Cooper Sport – the last Mini built at Longbridge in October and then shown at the British Motor Industry Heritage Trust in December. |
Now styled as MINI, the ownership is already under BMW. The new models aren't technically related to the original Mini. However, the classic layout and 'bulldog' look is retained. Whether you own a classic or modern version, you can sell your Mini without too much trouble. Just get in touch with our team and we'll have a look at your car.
Price Promise