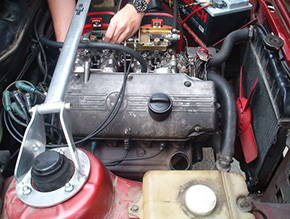 Most vehicles older than three years on British roads require an annual test in terms of roadworthiness, road safety and aspects relating to exhaust emissions. The certificate issued when the minimum requirements are met, is called the MOT (derived from the old Ministry of Transport) and is issued by the Vehicle and Operator Services Agency (VOSA). In order for a tax disc to be issued, you need a MOT certificate.
The average driver/owner will understand the importance of having the MOT certificate; not everybody, however, knows under what circumstances a MOT is not required.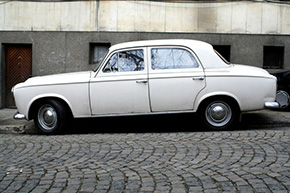 It is illegal to drive a car with no MOT. Once the buyer has bought and taken possession of the vehicle, it becomes his responsibility, and should he drive the car away from the seller with no MOT certificate and be stopped by the authorities, he will be liable for the fine that may result (which could be as much as £1,000.00), as well as the possibility of penalty points against his license. This fine can go up considerably more in cases where the vehicle is adapted to transport eight or more people. The only exception is when you drive away from the seller on your way to a pre-booked MOT appointment at a test centre.
Driving without an MOT is not likely to happen if the car is bought from a car dealer, as every reputable dealer will ensure the car's MOT and tax requirements are in place before the buyer leaves their premises. If you buy privately, you need to be careful and insist the seller hand you the MOT certificate. If they cannot because they've misplaced it, let him get a copy from a testing station. Records of MOT test results are kept in a secure central data base, and any MOT testing station has access to all MOT information. To get a replacement copy, they will have to provide the testing station with the registration number, the V5C document reference number or the MOT test number. It will not cost more than £10.00.
Some basic rules need to be adhered to and some basic guidelines should be followed, the most important of which to remember is that when you sell/buy a car privately, it is incumbent on both parties to ensure and understand that driving without a MOT certificate is illegal (with the one exception mentioned earlier) and that heavy fines may be imposed if the law is broken.
At The Car Buying Group we are serious about creating happy customers. We are serious about our promise of professional conduct throughout the process of assisting our customers in such a manner that they will remember a pleasant, stress-free process.